NEVERENDING DRAWING MACHINE
MIT Media
Object-Based Media
Sean Follmer
David Robert
Michelle Chung
---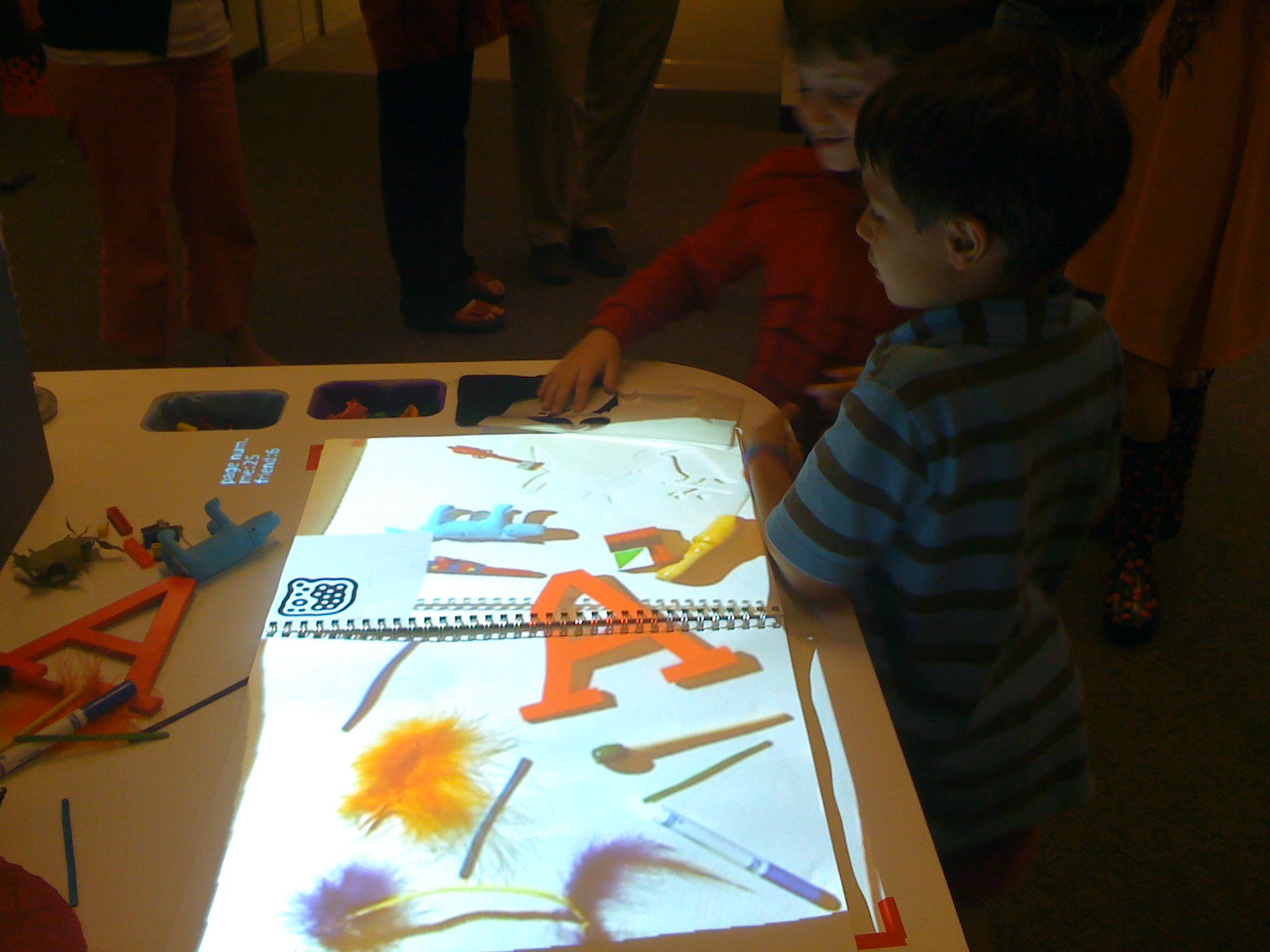 The Neverending Drawing Machine (NEDM) is a paper-based platform that blends physical and digital techniques for story creation, the delivery of seeded, participatory learning experiences and experiments in cooperative authorship.
It allows asynchronous viewing and physical editing of shared content at a distance. It can auto-document creative collaborations between remote collaborators anywhere in the world (with internet access). NEDM is an open-ended platform for co-creative and collaborative play. Its' design was conceived in response to the increasing popularity of tablet (iPad) apps for children. One of the NEDM's goal was to uphold the importance of real-world material exploration and messiness whilst leveraging the possibilities of a shared, networked, collaborative digital medium.

With the NEDM, players can collage digital and analog content. The interface maps premade digital media and newly captured analog content onto specific pages in the oversized paper sketchbook used as the primary interface. Bi-directional capturing and transmission of media to a connected creation station permits co-edition of the same page. Captured images are archived and displayed as a new layer over previous content on any other creation station, collocated or at a distance. The Never-Ending Drawing Machine is also a display and communication platform.